Popy Basily:

"The Best Gipsy Guitar Sound

"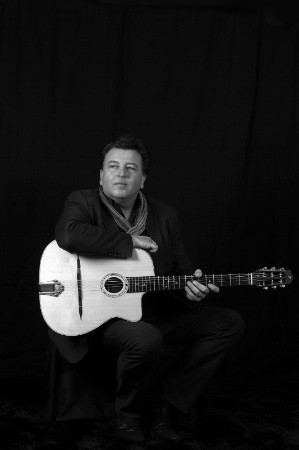 Custom made Model Popy Basily
Popy is one of the leading Dutch gipsy players.
He asked me to make a custom Oval hole gipsy guitar. The sound should be very loud. Full bass in combination with the typical treble.
The instrument has a European spruce top and solid Indian rosewood back and sides.
Ask Popy about this guitar.
Model Popy Basily. The real gipsy sound. Special made for Popy.
---
Izak Boom playing his Model Kasha
About the model Kasha
---
Romanitic guitar
This year I was inspired by the playing of Izhar Elias , a very fine Dutch guitar player. He uses the historical Romantic Guitar. I decided to build an instrument in that style. Many thanks to Makoto Tsuruta for all his information. http://www.crane.gr.jp/
This guitar is made in the style from the French luthier R.F.Lacote about 1839.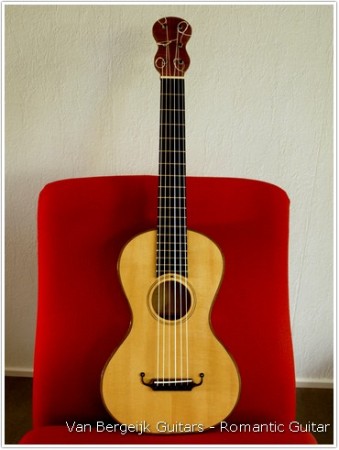 ---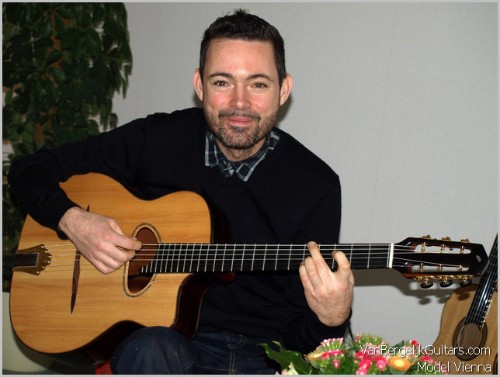 Robin Nolan called me to install a K&K pure pickup in his guitar.
Robin played on my model Vienna: "A real killer" was his reaction. " Great sound, very loud, rich bass. An inspirations for every player"
Robin Nolan playing the Killer model Vienna
---

Janos Koolen with my model Kasha. Janos is a very talented player from Holland playing in a several acoustic bands as Spoor, Kas Lux & Hotsch potsch etc.
Janos loves the sound of the Kasha model because it is very loud and very useful on stage in all kind of acoustic bands. This instrument is easy to use with only a microphone.