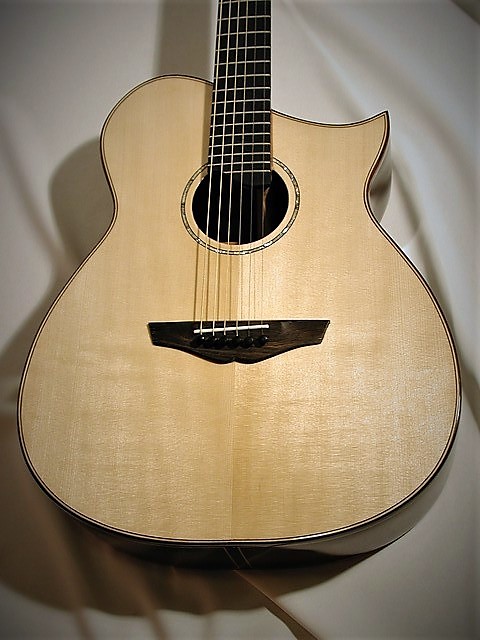 The Nightingale is a more traditional sounding steel string with a X bracing in Martin style and a double back construction with rosewood and maple.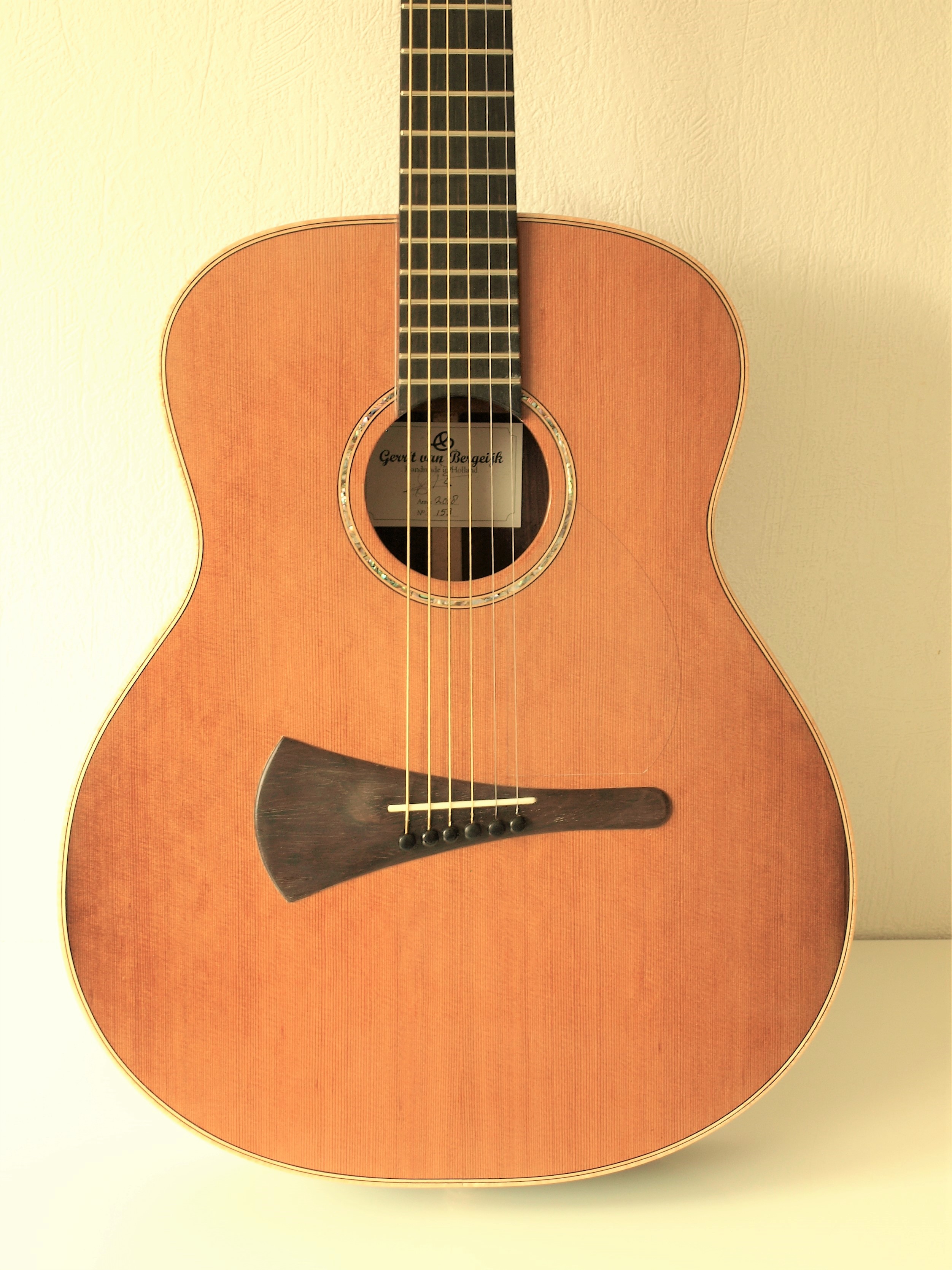 The Kasha is based on the concept from dr. Kasha, who designed a complete different a-symmetrical bracing concept. My Kasha models are very loud with excellent trebles. Balance is the main word for the Kasha

.

Design
During the 30 years as a guitar builder, I have made a lot of different steel strings. I love to work on new ideas to improve in the concepts. I Always love to make custom guitars. 12 strings, 10 strings and even Bouzouki style guitars.
Contact me and share your your ideas and wishes.

My first steel string I designed just like a classical guitar. Later on I made dreadnoughts, and special cutaway models.
Last decade I've developed two special steel strings: The Nightingale and the Kasha.


.