The woods I use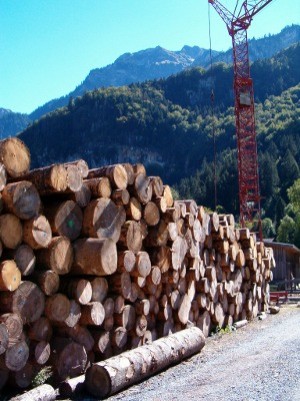 Finding the woods for excellent guitars is a second life for me as guitar maker.
Most of my woods are over 20 years old. Especially the soundboard must be made of old European spruce or cedar. European spruce used to be over 5 years old, my stock goes to 25 years old.

European spruce is excellent for the treble and a powerful sound.
Cedar gives a different timbre. For cedar counts also that it must be old and seasoned. My cedar is over 20 years old.
The only way to select woods for the soundboard is by feeling the wood in your hands. The correct stiffness and the grain combine to a perfect top for your guitar.
The best woods are old woods.
European spruce in Switserland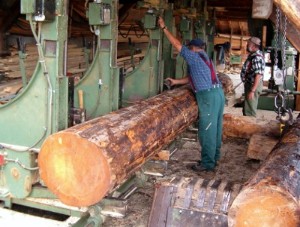 Sawmill In Switserland
---
Choose your woods
For the back and sides you can select your own wood if you like.
See the images. There is a lot more in stock, but these photographs will give you an idea.
Choose your own back and sides, Brazilian rosewood is extremely rare and unique investment.
Go to the gallery woods: