Steelstring Models
---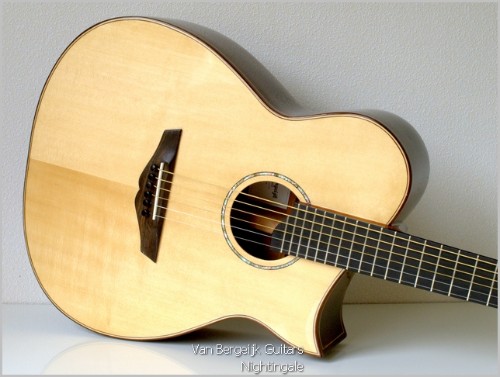 Nightingale
I'm always working on new concepts and new models. The Nightingale is one of my most recent projects. On this boutique guitar the cutaway is very special. Also the heel construction contributes to an original and very playable design.
Model Nightingale
---
Steelstring classic
My first steel string , 20 years ago, was the model classic. I build this instrument in the style of a classical guitar. I use the traditional X bracing just like the Martin guitars. This guitar model sounds as an ideal folk guitar. Great balance and volume.
The classic model
---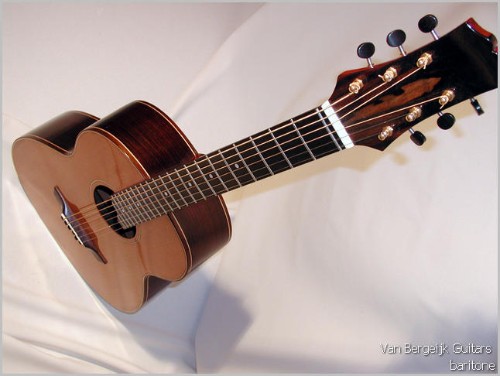 Baritone steelstring
A very interesting instrument is the Baritone. A steel string shaped like a classical guitar. But the tuning is low, very low! The lowest string is the B. Scale is 72 cm (28 3/10 ").
I can build your new Baritone with cedar top or spruce. For the back and sides you choose at your fancy in my wood gallery.
Baritone classic
---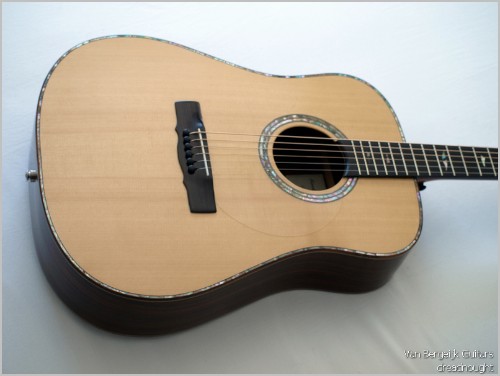 Dreadnought
The most popular steel string model is the Dreadnought from the Martin company. I've made several D models the last 20 years. As all my instruments, it is not a copy. I prefer a balanced, full sound.
The D model can be build with the use of spruce for the top and all woods from the gallery for the back and sides.
The Dreadnought model
---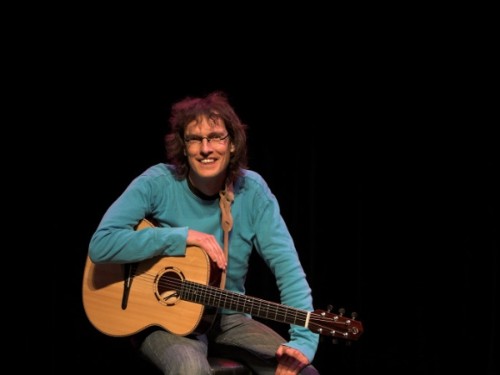 Izak Boom's Kasha
Izak Boom is great musician. I'm very proud that Izak ordered a steel string some years ago. He loved the loudness of my instruments. He used to play Martin D models, but for his swinging style he needed a different sound. Not a gipsy guitar, but a steel string with articulated bass and loud trebles and a great "strum".
Izak with his Kasha Model
---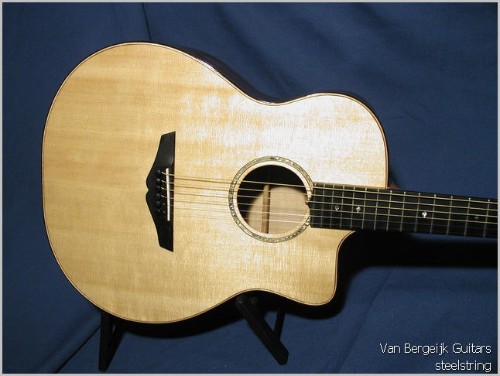 Other steelstrings
I've made a lot of other steel string models the last 20 years. Besides a custom guitar players have ordered different instruments as a 12 string, a bouzouki 8 string, a 10 string citern etc.
As you already know, I love to make custom guitars, feel free to ask me by e mail.
In this slideshow you can see some photo's
one of my other models steelstring
---